Getting the right groundworks support is fundamental to successful construction and infrastructure projects. The right groundworks services ensure that projects move forward safely, efficiently and cost-effectively.
And with excavations and earthworks forming fundamental parts of many constructions, it pays to support your project with quality groundworks services and equipment.
As an award-winning temporary works specialist, we have over 60 years' experience in the construction industry, designing and implementing temporary groundworks support schemes with a range of groundworks equipment available for hire.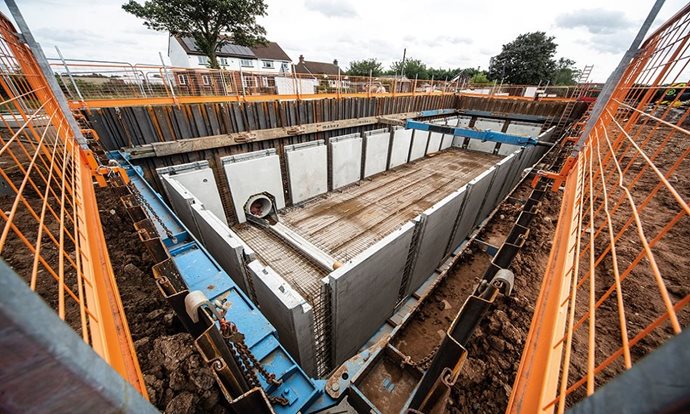 Our Groundworks solutions
We'll work with you to ensure you have the right temporary groundworks equipment, design and implementation for your construction project. Our mission is to save you time, lower costs and ultimately, remove safety risks in groundworks during construction.
Our team have provided temporary groundworks support for a huge variety of project types. With extensive experience in groundworks support, we are able to suit your temporary works requirements perfectly with a tailored groundworks scheme design.
First class Groundworks services
When looking for the right groundworks company to support your excavation project, it's vital to choose a team with the experience, equipment and engineering expertise to see it through.
We have been supporting construction projects for over 60 years, offering first-class excavation support services with the UK's largest temporary works equipment range. This includes an impressive range of groundworks equipment available for hire and as part of a full groundworks design.
Hire Groundworks equipment
Our earthworks solutions are supported by over 10,000 tonnes of groundworks equipment, which incorporates 26 different types of trench boxes, and a large range of excavation bracing frames, trench sheets and excavation safety equipment.
Supporting your operation with expert groundworks services, we help get that key first stage of construction completed safely and on time.
So whether you need groundworks support for trenching or a more complex sheet and bracing system for a basement construction, we have the expertise to design and supply you with the best groundworks solution.