Getting it right in Groundworks Support is fundamental to successful construction and infrastructure projects.
As an award-winning temporary works specialist, we have over 60 years' experience designing and implementing temporary groundworks support schemes.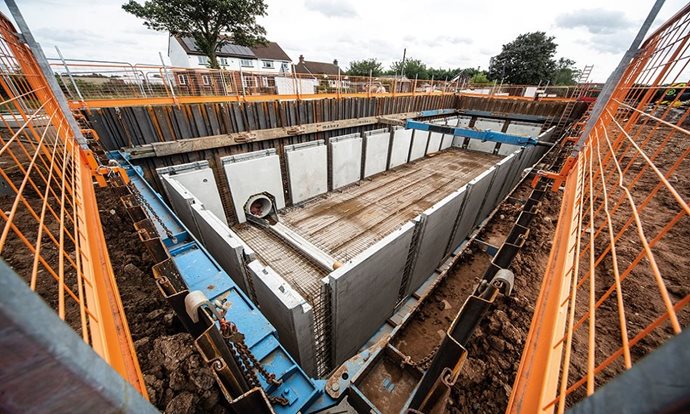 Our Groundworks solutions
We'll work with you to ensure you have the right temporary groundworks products, design and implementation for your project. Our mission is to save you time, lower costs and ultimately, remove safety risks in groundworks.
As experts in groundworks support, we have everything you need to get that key first stage of construction completed safely and on time, including over 10,000 tonnes of groundworks support equipment, which includes 26 different types of Trench Boxes!
So whether you need groundworks support for trenching or a more complex sheet and bracing system for a basement construction, we have the expertise to design and supply you with the best groundworks solution.