The challenge
It was identified that the flyover needed essential repair work carrying out, which required the structure to be propped before any work could begin
We were awarded a contract by Amey PLC to design and install a propping and monitoring system for the duration of the remedial works.
Our solution
We installed Superprop, our strongest propping system, with integrated hydraulics used to maintain the loads of the structure. Our monitoring solution made sure that no undue stresses were applied to the structure.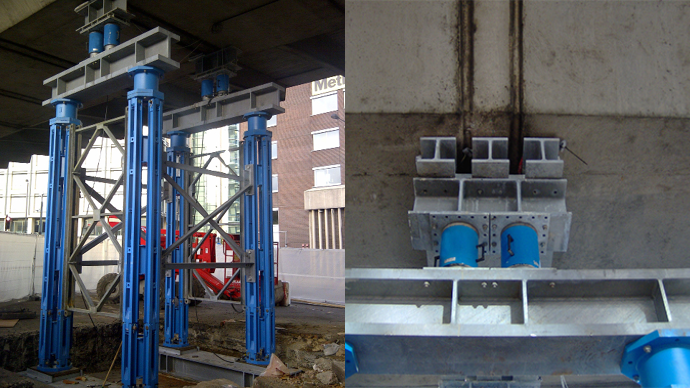 The readings from the hydraulic cylinders were fed back to the load monitoring system, which alerted the engineering teams if the loads exceeded the strict parameters. In addition to the pressure monitoring, temperature sensors were also positioned onto the props to compensate for any changes to the data caused by thermal factors.
The data collected on site was presented to engineers in real-time, allowing prompt action should loads change unexpectedly.