Health and Safety
Protecting our employees, contractors and client's workforce is fundamental to our business. Our health and safety vision is 'Everyone home, injury free, every day'.
RoSPA Gold award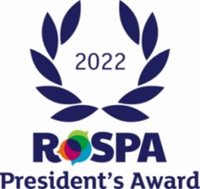 For ten consecutive years, we have received a Gold Award at the Royal Society for the Prevention of Accidents (RoSPA) awards, resulting in the achievement of the prestigious President's Award.The award recognises our ongoing commitment to helping raise standards of health and safety management.
ISO 45001 Occupational Health and Safety Management System
We are serious about creating better, safer working conditions. That's why we use ISO45001 Occupational Health and Safety standard.
CHAS (The Contractors Health and Safety Assessment Scheme)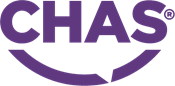 CHAS is an industry authority and trusted advisor responsible for setting industry benchmarks and providing the new Common Assessment Standards.
UVDB Verify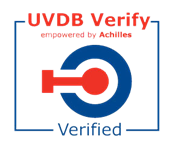 Achilles UVDB Verify audits a company's Safety, Health, Environment and Quality Management Systems and Corporate Social Responsibility. Our membership demonstrates our commitment to the health and safety of every person and environment affected by our works.
Avetta

Avetta's contractor management services are specifically designed to help companies control risk and improve safety.This certification recognises us as a quality supplier.
SMAS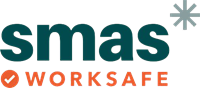 SMAS Worksafe is an industry recognised approach to health and safety certification. Holding this certification means we have demonstrated our capability by meeting the core criteria.
Ethical standards
We are straightforward, open, and honest in everything we do.
ISO37001 Anti-bribery Management System
We are incredibly proud to have been one of the first commercial companies in the world to be accredited to the ISO 37001 Anti-Bribery Management system.
Constructionline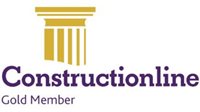 Being a Gold member means Constructionline assess our credentials for environment management, quality management, modern slavery act adherence and anti-bribery and corruption policies.
Quality standards
ISO9001 Quality Management System
ISO9001 sets out the criteria for a quality management system based on a number of principals including a strong customer focus and continual improvement. Using ISO9001 helps to reassure our customers that they will get consistent good quality products and services from us.
Our commitment to the environment
ISO14001 sets out the criteria for an effective environmental management system. We take our responsibility for the environment around us seriously, and using ISO14001 helps to assure our customers and colleagues that our environmental impact is being measured and improved.
Industry accreditations
RISQS - Railway Industry Supplier Qualification Scheme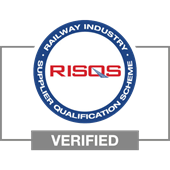 RSSB RISQS provides an open, fair and transparent way for rail industry suppliers to be formally recognised. Many rail companies use RSSB RISQS as their supplier qualification service. Our membership shows that we are capable providers of products and services to the industry.
NHSS National Highway Sector Schemes

National Highways Sector Schemes (NHSS) are based on ISO9001 with additional requirements for highways activities. They were designed to provide an industry benchmark and to give assurance to clients that standards were being consistently applied. We hold certification to 2B for the supply, installation, maintenance and repair of vehicle restraint systems.
CONSTRUCT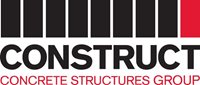 Acknowledged across the construction industry as a professional and proactive organisation, Construct and its members work to promote excellence in concrete. Through industry-leading training, and identifying and addressing best practice, they are improving the health, safety and wellbeing for the concrete industry.