Our wealth of experience comes from managing these challenges and helping our customers work safely, no matter how large or complex the project. It's what our major project teams do every day.
They have helped to reconnect communities with our bridging solutions, provided excavation solutions to help build new hospitals, schools and housing, as well as the utilities required to serve these buildings. We have been privileged to work on some of the most iconic buildings and infrastructure in the country.
We have propped listed buildings, enabling repairs to be undertaken and historic structures to be restored, and have provided speedy solutions to help keep railways and highways running smoothly.
We know that every project is unique and has its own set of challenges. However, with early involvement, we can use our expertise to design out potential build challenges, manage risk and ensure a value engineered solution.
We have a national engineering service, divided into four regions and supported by our 17 regional depots. Our Engineering team has major project experts who will attend site to discuss development proposals, attend design meetings and tailor commercial proposals to aid winning bids.
We can visualise the temporary and permanent works through our BIM models and even provide virtual and augmented reality site walk throughs for our customers. This has often enabled problems to be solved before they arise on-site.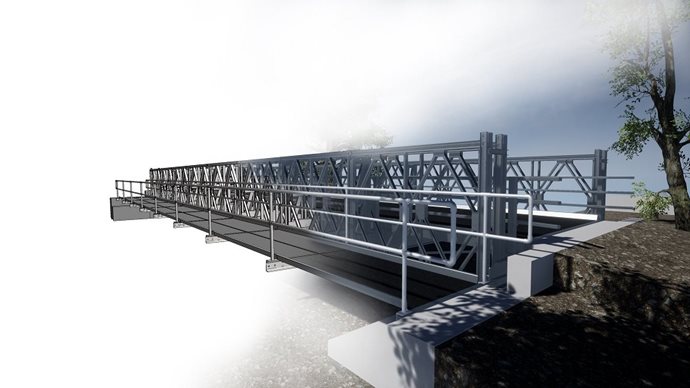 We are also unique in our ability to offer our customers an in:house scalable solution that includes;
Design and guidance from concept/feasibility through to completion
BIM Design, enabling earlier clash detection and accurate cost projections.
Virtual and Augmented Reality enabling walk-throughs of the proposal
Bespoke equipment design, fabrication and testing (if required)
Additional in-house Environmental and Structural Monitoring Services, including InSite.
Installation and removal from Mabey Hire's site teams, including sign-off.
By combining our full range of modular kit, with excellent engineering design and decades of installation experience, we know what can be implemented safely, whilst managing a tight budget. This is where our skills and experience really count, as often we have identified and solved similar problems before.
If it's not something we have seen before, our engineers can add real value, solving design and/or installation challenges. Our new customers have often been told their project can't be done, which is perfect for us, as we then get the opportunity to prove how it can.